Ursuline Ethos
Ethos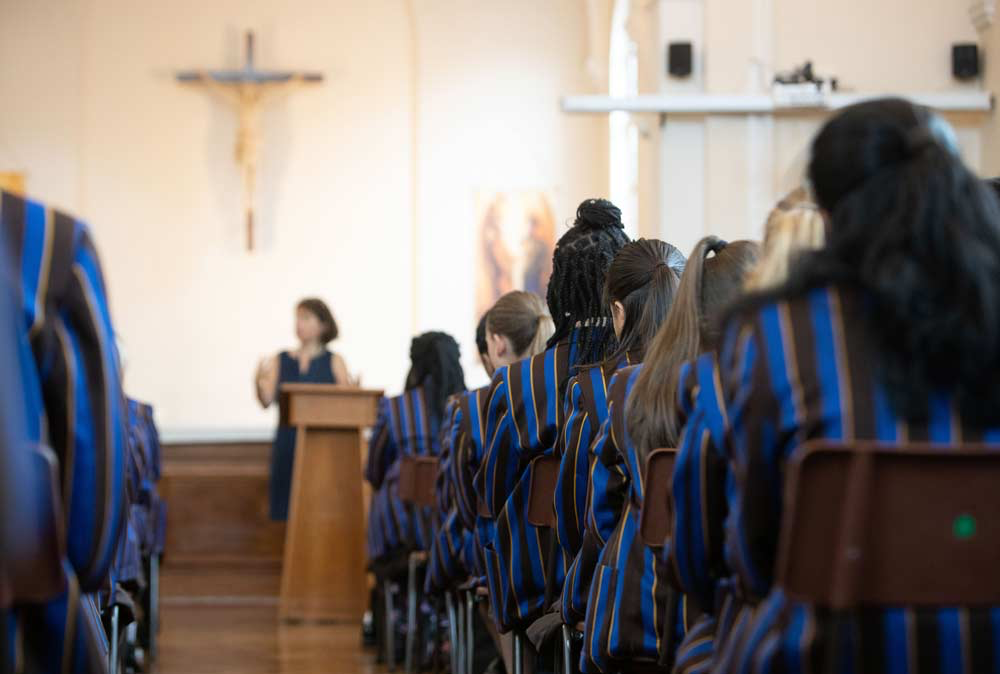 The mission of our School is to create a Christian environment in which each student can grow in personality, relationships, knowledge and skill towards a full realisation of their potential.
Aims
To enable all students to work towards their full potential in a manner fulfilling to themselves and pleasing to God.
To base the life of the School on the vision of Christ in which all learning, growing, service, freedom and relationships are seen as part of a growth in knowledge, love and experience of God.
To give students a sound basis of knowledge and skills throughout and beyond the full range of National Curriculum subjects at Key Stages 3 and 4.
To encourage and assist students to form considered values based on respect for themselves and others.
To enable students to question with interest and confidence, to form their own opinions, while respecting those of others, to accept responsibility and to learn to play their part in a free society
We are an Ursuline School (see history of the school) and part of the Ursuline family of schools. Click here to go to the Ursuline Education Community website.